Our Staff
Anderson Stevenson Wilke Funeral Home & Crematory, established in 2010, serves western Montana families from a brand new convenient location in Helena. Our mortuary is located across the street from Resurrection Cemetery in Helena, Montana.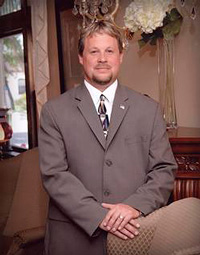 Chris Holt - Director
Chris was born in Helena, Montana and graduated high school in Oregon. Chris had worked in property management/ maintenance for all his life. He began working part time as a funeral assistant in Great Falls, Montana in 2000.  He decided to serve families full time in funeral service and enrolled at the Mount Hood Community College in Portland, Oregon and graduated from Funeral Service in 2007. Chris moved his family to Helena and has been serving the Helena community and surrounding areas since 2007. He is married to Kelly and they have four children and are active in all their sports. Chris is a member of the Helena Lions Club, a member of Helena Lodge #3, member of the Montana Funeral Directors Association, the National Funeral Directors Association, Montana Club, a coach for the Helena Babe Ruth Baseball Club, Helena Youth Soccer Association, and Helena Flag Football Club. Chris and his family enjoy the outdoors and the activities around the Helena Community. Chris serves families with utmost compassion, professionalism and sincerity.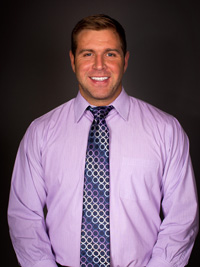 Erik Bass - Director
Erik was born in Helena Montana and raised in Miles City, MT. Erik graduated from Custer County District high school in 2005 and attended Montana State University in Billings to pursue a degree in business management. Realizing that his true passion was caring for families and the community around him, Erik enrolled at the Mount Hood Mortuary School and graduated in the summer of 2011. After graduation, Erik was able to fulfill his dream of moving back to Helena where he spent many of his summers growing up and is now able to serve the community which he is extremely passionate about. Erik is an active member of Bill Roberts's golf course, Young Professionals, Montana Club, Exchange Club and the Montana Funeral Directors Association. Erik enjoys Montana's great outdoors and when he finds time for relaxation he enjoys both snow and water skiing, golf, hunting and playing hockey.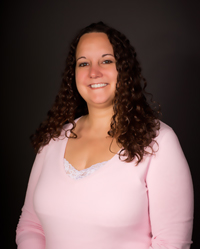 Jenny Vogels - Office Administrator
Jenny recently relocated to Helena, Montana from Green Bay, Wisconsin to pursue her lifelong dream of mountain living. In her free time, Jenny enjoys fishing, hiking, hunting, reading, cooking, enjoying nature, watching sports (especially Packer football) and taking care of her three year old Golden Lab, Ruby. Jenny is devoted to family and friends, and cherishes the time she is able to spend with them. Jenny also enjoys meeting new people and learning about their life's experiences. Jenny likes to tell people "I am excited to be here in Helena, Montana."
Jay Ramlo - Part-Time Assistant
Jay was born in Libby, Montana. He has been a resident of Helena for 42 years and has worked with the Anderson Stevenson Wilke Funeral Home for the past 12 years. Jay loves spending time with his family and his dogs as well as hunting and relaxing at his cabin in Libby. Many Montanans know Jay as a Hunter Education Instructor. He has dedicated the past 40 years volunteering to teach the classes to new hunters.
Alan "Fats" Gullickson - Part-Time Assistant
Alan has been a lifelong resident of Helena, and has worked with the Anderson Stevenson Wilke Funeral Home for the past 20 years. Fats has a 33 year career with the Ft. Harrison Veterans Affairs Fire Department, and will soon retire from the Fire Chief position. He loves the great outdoors of Montana, and relishes spending free time with his family and grandchildren. 
Joanie Werner - Part-Time Assistant
Joanie gets her biggest rewards from moderating the GriefShare support group sponsored by Anderson Stevenson Wilke Funeral Home on Monday evenings. This is an ongoing, Bible-based group that helps individuals and families cope with the challenges of grieving the death of someone close. The group promotes moving forward in healing, and rebuilding your life. Each GriefShare session includes a video seminar and a group discussion. GriefShare meets on Monday evenings at 6:45pm at Anderson Stevenson Wilke Funeral Home. There are over 8,000 GriefShare groups in the U.S, and Joanie welcomes all to join in the sessions at any time – participants will find encouragement and help whenever they begin. This 13 week course starts several times throughout the year. For more information visit: www.griefshare.org or call the office and talk to you Joanie personally.